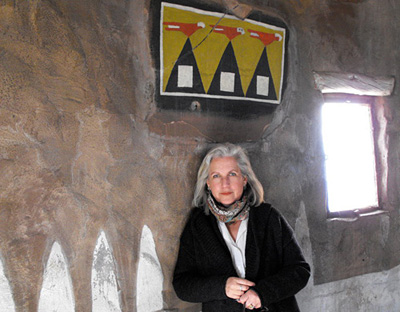 Photo: © Louis Gakumba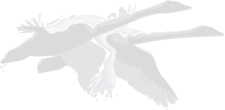 Tweets by @TempestWilliams
Witness to the Cold War in the desert
Take Place: Celebrating M. Scott Momaday
The Pall of our Unrest
'Erosion' With Terry Tempest Williams On Wednesday's Access Utah
One Environmentalist's Warning: Think Globally, Act Accordingly
The End of the World As We Know It
Gods Among Us
Terry Tempest Williams on nature writing: 'My heart is very deep in these wild lands'
Terry Tempest Williams, in thought
"Beauty is not optional, it is a strategy for survival"
Ted Major's legacy is a legacy of love
For the Wild podcast
Melanie Moser conversation with Terry Tempest Williams
Will Bears Ears Be the Next Standing Rock?
Utah's Terry Tempest Williams to teach at Harvard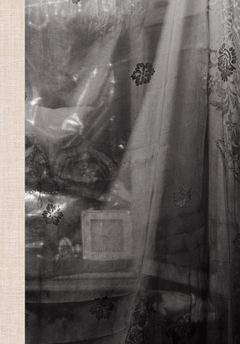 The Moon is Behind Us
Fazal Sheikh and Terry Tempest Williams, Published September 28, 2021, by Steidl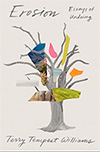 Erosion: Essays of Undoing
Published October 8, 2019, by Sarah Crichton Books/Farrar, Straus and Giroux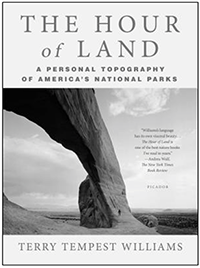 Trade paperback edition of The Hour of Land was released by Picador July, 2017.
Events
The Climate of Now: A Series of Online Conversations
Cuppa Tea with Terry Tempest Williams
Mondays Evenings: 7 - 8:30 pm (ET)
September 20 - November 29, 2021
10 Videos of these events are at the link above
Harvard Divinity School
Fall Semester 2021
Events will be added as info becomes available.
Conservationist Terry Tempest Williams puts herself on frontline of climate fight
Article by Ben Goldfarb, published in The Guardian, December 31, 2016.
"Midnight monument"? No, Utah leaders had years to make a Bears Ears deal
Op-Ed by Terry Tempest Williams and Bill Hedden, published in the Salt Lake Tribune, December 20, 2016.
Will our national parks survive the next 100 years?
Op-Ed by Terry Tempest Williams, published in the Los Angeles Times, August 25, 2016.
Canyonlands National Park, A Chapter from The Hour of Land
Special, letterpress edition of #100, created by Andy Netell, Back of Beyond Books, Moab, UT.