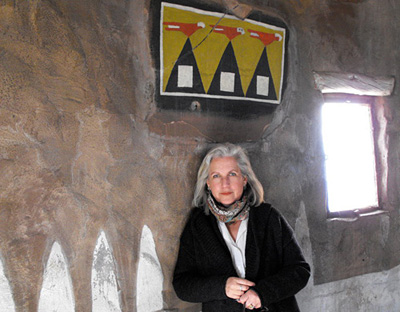 Photo: © Louis Gakumba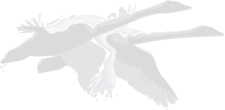 © 2002 Salt Lake Organizing Committee for the Olympic Winter Games. Used with permission. This article orginally appeared in the Offical Souvenir Program.
A City of Salt and Granite
by Terry Tempest Williams
For Westerners, it begins with the view. We must scan the vista before us. Our eyes find the farthest vantage point and remain as if awaiting the promise of love. It's in our genes, our history. We left the security of civilized worlds for this—the view—a wilderness beyond that translated to hope. We rebelled against class systems, the authority of kings and queens. Our higher dreams lured us across oceans and pulled us across plains. We would not be controlled. Even as we settled, we needed room to roam. We always pressed for the big wide open.
The American West, once seen as the Great Frontier, offered people from diverse backgrounds a new beginning, a way to shed one's past and start a new life. With the wind at our backs and the western horizon before us, anything was possible. As camps became settlements and settlements grew into towns and towns transformed into cities, we have never quite lost our rural sensibility as Westerners, nor forgotten the wild yearnings that brought us here.
This frontier ethic is still alive.
The city where I was raised is not the city I see now, but perhaps that is how we all view our hometowns. A town grows into a city. A child grows into an adult. The town that gave birth to the child, who becomes the adult in the city, creates a magnet in the heart. A hometown will forever hold us in place, remind us who we are and who we are not.
It's why we come home, even after we have moved—to remember.
Change is another word for history. My personal history resides in Salt Lake City, built on a foundation of six generations who have claimed the Great Basin in the American West as home. My ancestors followed the vision of the Mormon prophet Joseph Smith across the Atlantic Ocean from England, across the Great Plains in 1847, in search of religious freedom. They found it in the Great Salt Lake Valley and stayed. Point of view from a point of place. What is the view from Salt Lake City?
For most of my life, each day began watching the sun rise from behind the Wasatch Mountains. They have been my point of illumination, my security, support and inspiration. Mount Olympus, Twin Peaks and Lone Peak create Salt Lake City's eastern backdrop. I always felt I could face anything because the Wasatch Mountains were my spine.
I spent much of my youth walking mountain trails, imprinting on the diffused light of quaking aspens, anticipating the ritual of a quick dip in the cold waters of alpine lakes. Columbine, lupine and Indian paintbrush are not simply the names of wildflowers, but dear friends.
The gnawing pain biting our calves as we climbed meant we were stretching our bodies. We learned humility. We would often kneel on the edge of streams and drink with cupped hands. Perhaps my first notions of faith and hope were nurtured in the Wasatch. My prize as I reached a summit was the view of Salt Lake City below.
If there is a secret here, it is held in the calm of the canyons: City Creek, Red Butte, Emigration, Parley's, Millcreek, Big Cottonwood, Little Cottonwood. These are the seven doorways. We have always known the threshold to restoration and wildness is minutes away.
That the Olympic Winter Games would eventually knock on our door is no surprise. All games of winter require dramatic topography to inspire athletes. The Wasatch Mountains not only will invigorate this competition but also elevate it to a place of peace, the deep peace we have come to depend on from wild nature as residents of Utah.
If there has been any hesitancy or resistance in having the Games come here, it is only out of our love and fear. We love our open spaces, and we fear we are losing them. Loved to death is a concept we understand. The American West, for all its strength and grandeur, is vulnerable. Once seen, you must return. This is our history, a history of discovery and development. We mine the mother lode until it is empty and then look for more. Call me selfish and proprietary, and I will not disagree. This is also part of our history, protecting the territory.
This is my warning to our visitors: Enter at your own risk. This country will steal your tongue and rob you of words. The next thing you know, you will be singing songs at the tops of mountains.
On my desk, I keep a small stack of postcards. They were meant to be sent to friends afar, with messages scribbled hurriedly on the back: —Greetings from the City of Salt, miss you, come visit soon. Let me show you the 'Crossroads of the West.'— Here they not only sit, but also accumulate, images